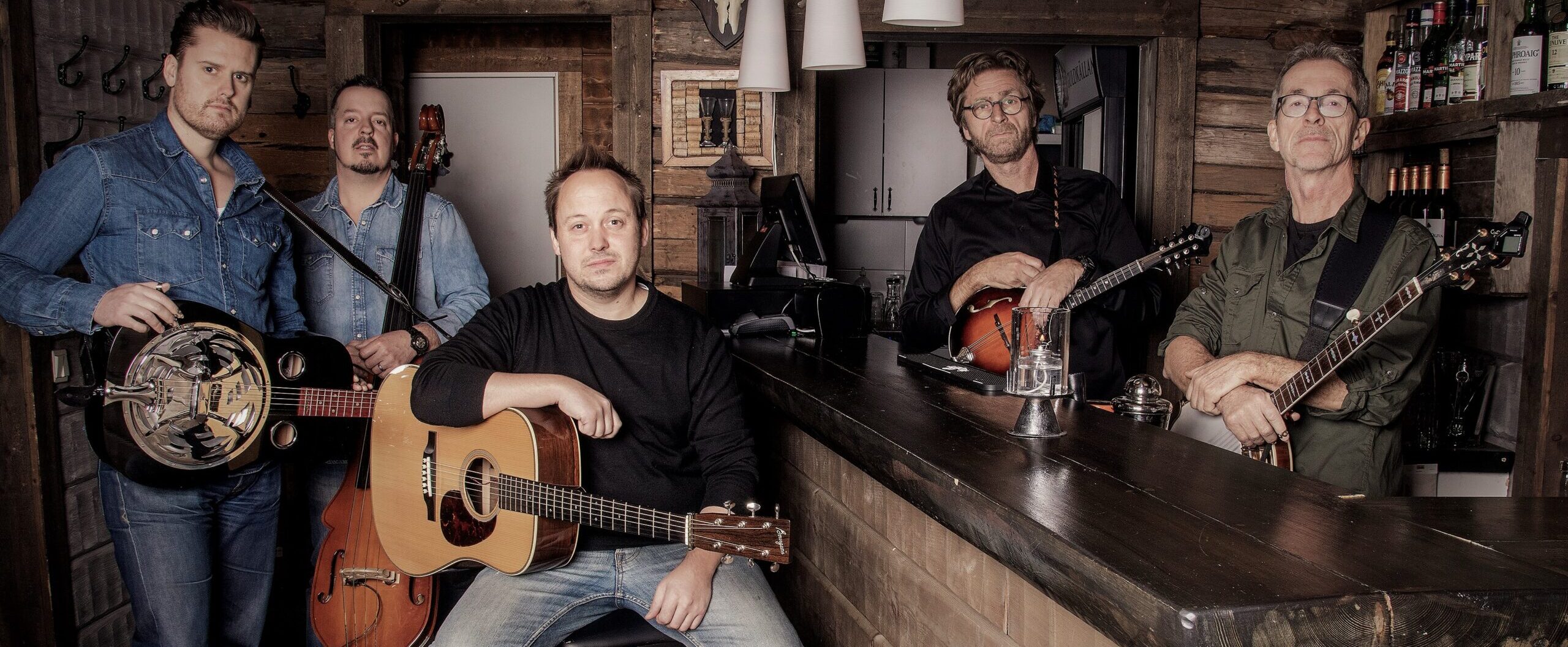 "Downhill continues to draw in fans from both sides of the pond"
Swedish Downhill Bluegrass Band is one of Europe's most prestigious, well known and highly regarded bluegrass bands. The six piece group, consisting of musicians well respected both in Europe and the USA, play traditionally rooted bluegrass with a contemporary flare. The band originates from Bergslagen, a region in Sweden culturally marked by its  heavy industries and mining districts.
In DBB's music you can hear the geographical and cultural similarities between Appalachia, USA, the home of bluegrass, and its mining districts, and the mining and heavy industries of Bergslagen, Sweden, where the band originates (Avesta/Torsåker). Bluegrass is predominantly working class music which has reflected poor conditions in the countryside and mining villages. The music invokes the hard work in the mines and fields, the wide open spaces, the simple life, jealousy, prison guards and the battle between God and the Devil. Downhill's music reflects many of these themes. Music and lyrics express life in the here and now but with an awareness of tradition.
On invitation, Downhill performed more than once at the IBMA Awards in Nashville on account of their excellent playing skills and unique sound, as well as their songwriting abilities. As well as America, they have played festivals in most European countries. Most of the repertoire they perform is their own, and some of these songs have been recorded by both American and European artists.
Downhill has several ongoing musical collaborations with other artists such as Maxida Märak a Sami artist from Sweden's indigenous people where bluegrass and Sami yoik meet and also  the legendary blues singer and folk musician Pelle Lindström.
 * Quotes by Bill Foster, Bluegrass Unlimited
From our latest release,  EP with music and lyrics by Jonas Kjellgren and Christoffer Olsson. Including "Cold November Rain", Runner up in Country and Bluegrass, International Acoustic Music Associations Award  2021
Jimmy Sunnebrandt
Fiddle and Vocal, grew up listening to first generation bluegrass like Stanley Brothers, Jimmy Martin etc. and he has played the fiddle since he could walk. His father Leif got him started and Jimmy's main instrument since he was a little kid has been the fiddle. He started playing on stage when he was 6 and enjoyed to read comic books between his solos….
Jimmy has been very busy in music and has been playing in a number of bands since then, in constellations ranging from Bluegrass to country, pop and rock music.
Jonas Kjellgren
Vocals and mandolin. Jonas is the founder of Downhill Bluegrass Band together with his brother Kenneth. He is a well renowned songwriter and the creator of the majority of Downhill's material. Jonas started his bluegrass career with "Hot Steam String Band" in Umeå.
He now lives in Torsåker, Gästrikland, where he works as an artist. Jonas has a long career as a songwriter and over the years he has been invited several times to the IBMA (International Bluegrass Music Association) both as a songwriter and as part of Downhill.
Christoffer Olsson
Vocals and guitar, has a long experince as a singer, songwriter and guitarplayer.
At the age of twelve, he started to play guitar, but kept his guitar playing within his own songwriting.
Many years later, at the age of twenty-two, he really fell for the Appalachian sound and started to play bluegrass with a special interest in flatpicking. Bluegrass heroes such as Tony Rice, Ricky Skaggs, Dan Tyminski and many others are big influences in both his singing and guitar playing.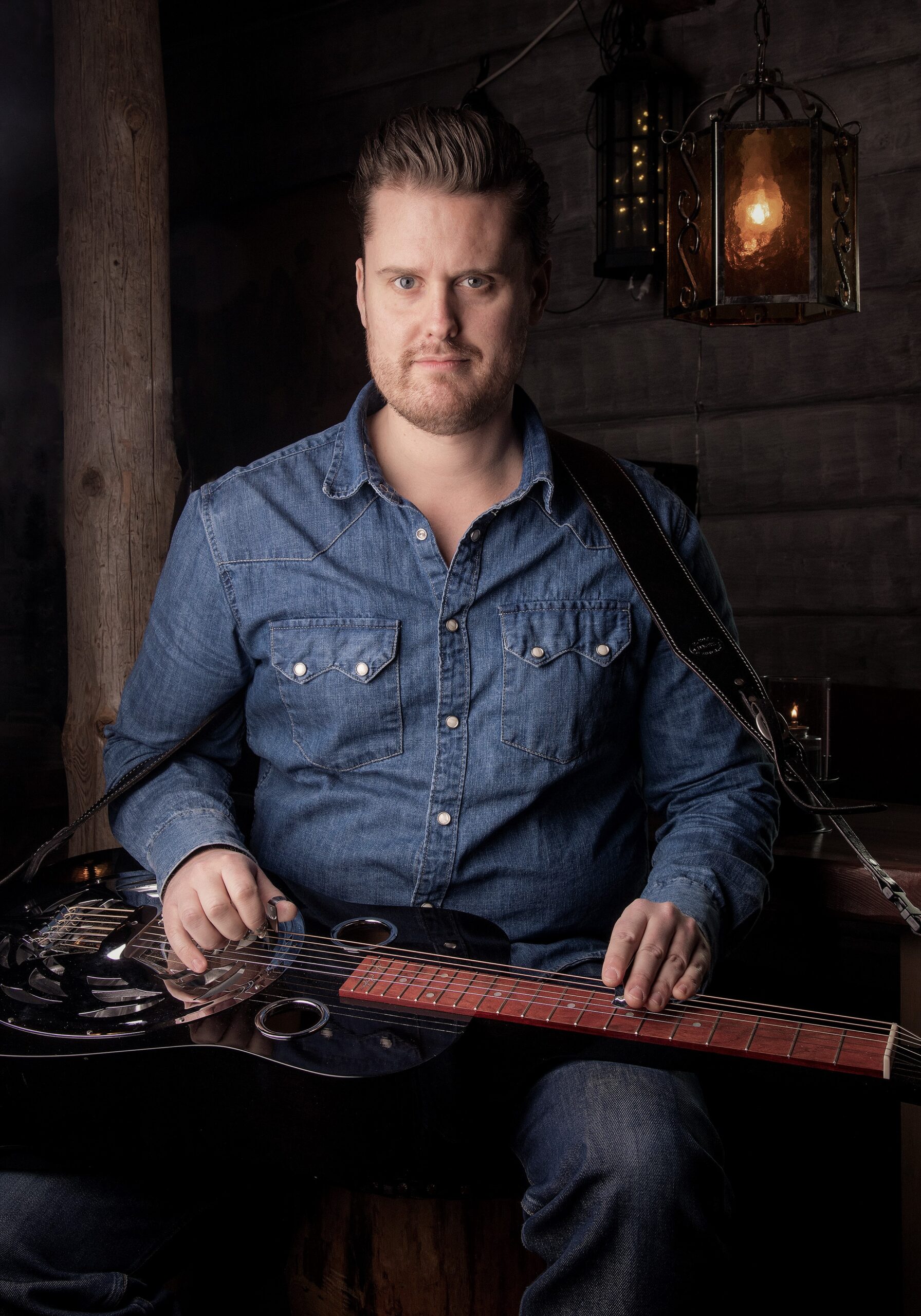 Nicke Widén
Dobro,  is a sought-after studio- and live musician on professional basis. Nicke runs his own Studio Ljudo in Uppsala, where he records and produces music.
He teaches dobro, guitar and lapsteel. One of his rather unusual projects is a duo that perform Elvis Presley covers. In Russian.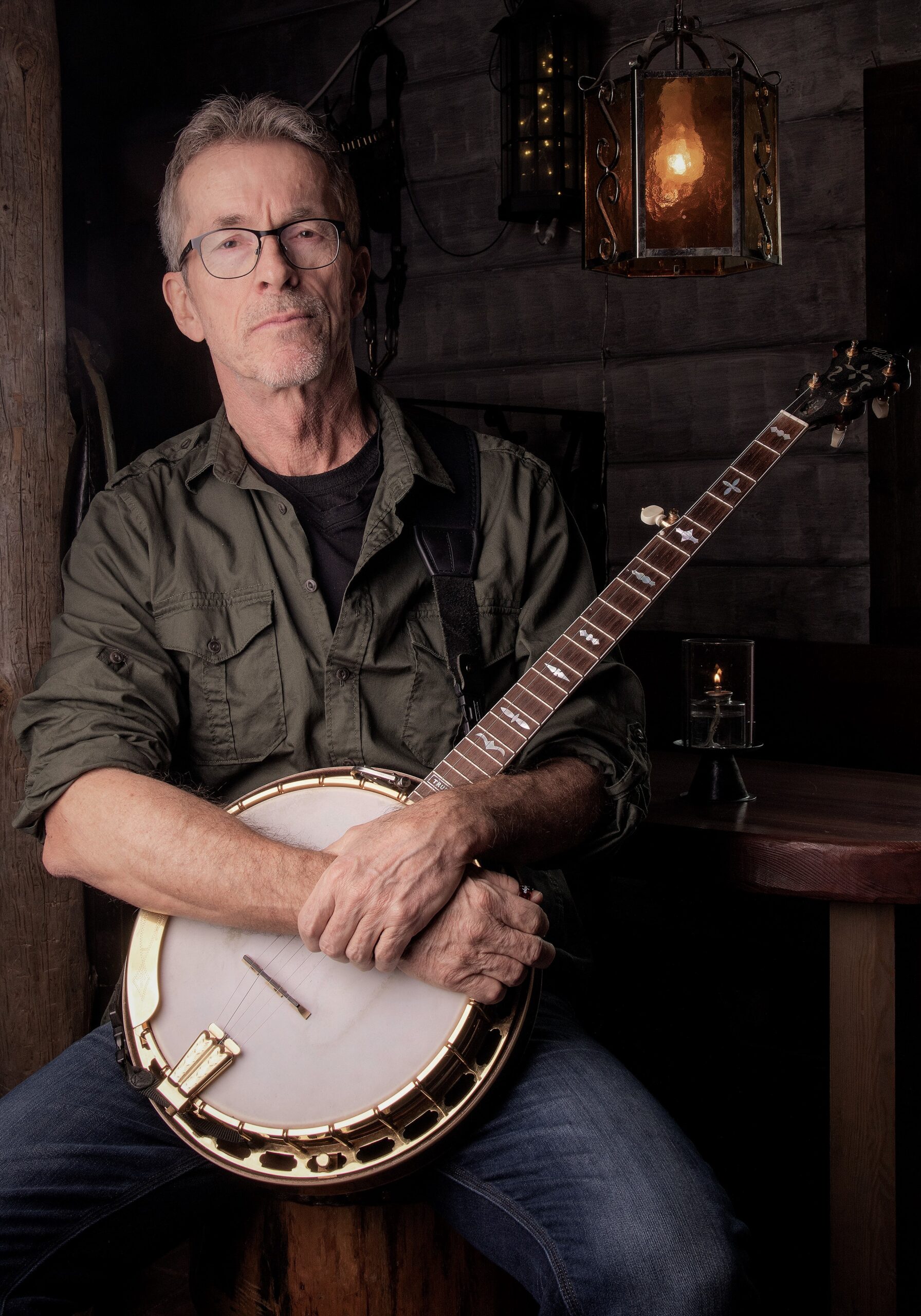 Kenneth Kjellgren
Banjo player and the founder of the group together with his brother Jonas. Lives in southern Dalarna on a small farm. Has been active in the Swedish bluegrass circuit since the late 70's and has been part of groups such as: Foggy Mountain Faggot Boys, Cayenne, Dor and Moore, Weeds, Gravelroad, Gravity and Barnyard Fury.
 About us
Downhill Bluegrass Band was formed by Jonas and Kenneth Kjellgren with the intentions to play traditionally rooted bluegrass with a contemporary flair. Sharing the same musical ideas and sources for inspiration they started to play together in 1998. Since then they have released five cd:s, singles and an EP the last one " The Final Draft" with only original material written by Jonas Kjellgren and Mikael Grund.
Former line ups have held Kajsa Westin now  in Hillfillies, Jan Ekman on dobro, Hans Wahlstedt on guitar and vocals, Mikael Grund, now in Dunderhead on guitar and vocals, Ryan Drickey on fiddle in Finders and Youngberg, Ivor Ottley fiddle, Erik Gunnars Risberg, Magnus Sundström guitar and vocals,  amongst others. Through the years Jonas Kjellgren and Kenneth Kjellgren have remained the corner stones of the band.
Downhill is also one of the organizers and host band of Torsåker Bluegrass Festival, one of Sweden's bluegrass festivals located in beautiful Torsåker, in a region many call the heartland  of swedish bluegrass. The festival is always the first weekend in july .
The Final Draft
Our latest recording
Collaborations with other artists
Maxida Märak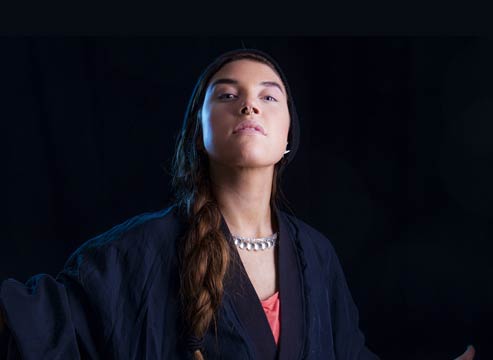 Maxida Märak, a member of the Swedish indigenous Sami people, collaborates with Downhill Bluegrass Band in a musical project blending bluegrass with traditional Sami folk music. Maxida alternates modern singing with the traditional Sami yoik.
"Mountain Songs & other stories" breaks new ground, exploring the similarities between the Sami culture's musical expression and the American traditional folk music from around the Appalachian Mountains.
More about Maxida
Pelle Lindström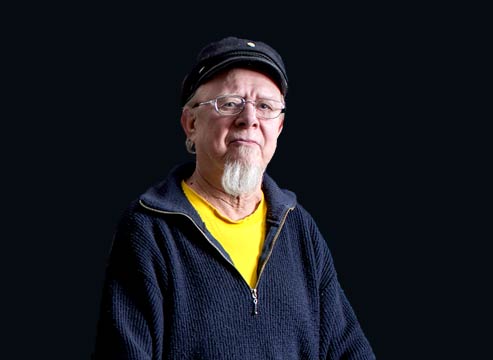 Musician, raconteur and harmonica player Pelle Lindström, who has more than 50 years of experience, is joining forces with Dowwnhill Bluegrass Band to mix influences from the American south, the mountains of Appalachia, polska from the Leksand forests and bluegrass flowing out of the soil of Torsåker, the epicenter of Swedish bluegrass. 
More about Pelle
Postcard
From "The Final Draft"