Torsåker Bluegrass Festival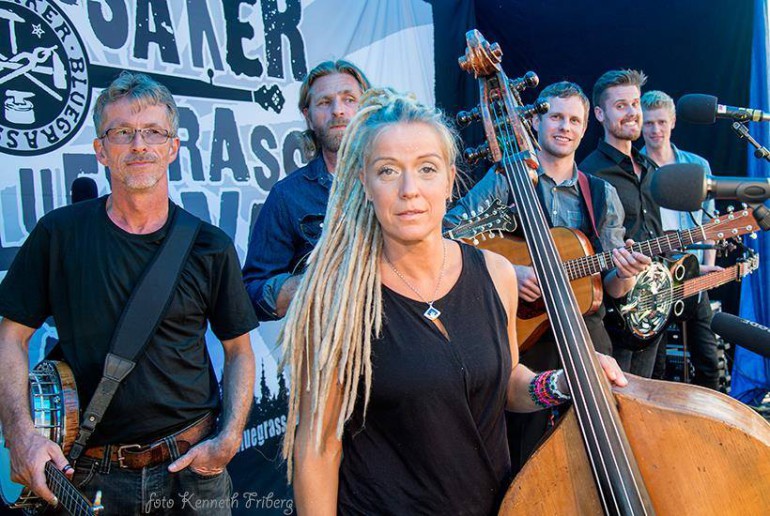 In brilliant sunshine Torsåker Bluegrass Festival celebrated its 30th anniversary. As usual, the festival started on Thursday with building the stage, putting up tents, fixing electricity, carrying benches, putting up fences and all the other fun that organizers must deal with. We had a three day bluegrass festival starting on Friday night at Tors Loge and ending with a bluegrass worship in the church of Torsåker on Sunday. We had around 1500 visitors, almost a record for the festival. This year we had a lineup with bands from Europe and the US, among others
The Corn Potatoe Stringband U.S.
Dr Bluegrass & The Illbilly Eight GB
Sons of Navarone NL \ BE
Spinning Jennies
Jussi Syren & The Groundbreakers FIN
G2 Band
Le Chat Mort
Merrytwang
Ungrassified DK and many many more.
The band Weeds rose again for a single gig with one of the founders of the festival, Lars Blom.
As usual, we ended the festival with tearing down the stage, cleaning up the area, carrying benches and all the other fun that other bands miss out on…