Review from Bluegrass Unlimited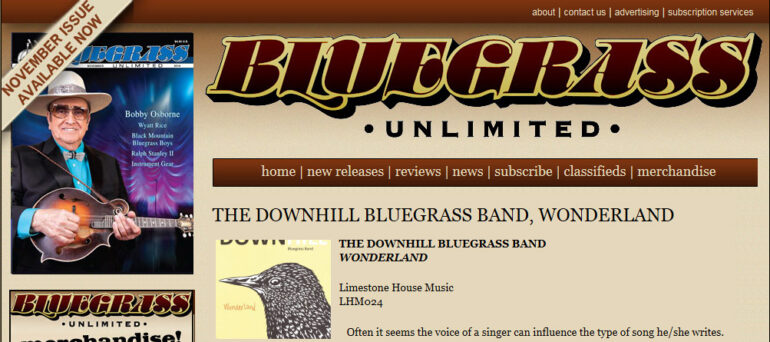 Often it seems the voice of a singer can influence the type of song he/she writes.  And so it is with the Downhill Bluegrass Band. On their fifth release, the songwriting is divided almost fifty/fifty between mandolinist Jonas Kjellgren (six) and guitarist Mikael Grund (five), and largely the leads match with the song style.
There are always exceptions to every rule, but for most of this recording, it's safe to say that Grund writes and sings the brighter tunes, such as the quick-paced "No Matter How Hard I Try" and the slower but airy "Wouldn't It Hurt." Both may deal with subjects of anguish and loss, but there is a lack of false tension in them.
In other words, Grund lets the words produce the tension. He does the same with several of his other tunes, the best of which is the fingerpicked, folk sound of "Little Bird." All of those are in keeping with his smooth and even, midrange vocals. The one exception is "Beneath The Clay," which is more edgy.
The opposite of Grund is Kjellgren. His voice is darker, more blues-oriented, and filled more with tension. That darkness, blues, and tension characterizes most of his original songs. "Wonderland" is an excellent piece of songwriting, filled with allusions you don't often hear in bluegrass. It has a real grit to it, wringing out emotion at every turn. It is echoed by "The Game Is Over," a similarly taut piece of fine writing. "Listen Up" has a persuasive bounce, and "Lay Down Beside Me" is lullaby soft.
Together with the instrumental work from banjoist Kenneth Kjellgren, resonator guitarist Nicke Widen, fiddler Erik Risberg, and bassist Kajsa Kjellgren Westin, they've created an album worthy of hearing again and again.