Naasville Bluegrass Festival 2014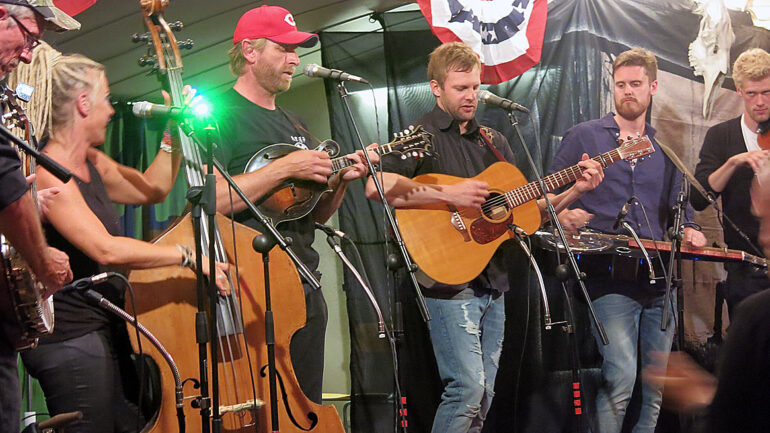 This year, Naasville Bluegrass festival beat the attendance record and had fantastic weather. This year it was held as a two-day festiva,l starting on Friday night.
This year's lineup was among others Dunderhead, Toddyboys, Florence & the Nightingales, Ungrassified, Sjostrom & Gullö, Josephine & the River Boys, Mission Dolores, High On Grass and Friendly Beasts. Many thanks to Mille Olsson for taking good care of us, as well as of our child when she got stung by wasps. Thanks also to Thorsten Jakobsson, Dick Olsson (who offered whiskey from the trunk of his car as usual) and the rest of those arranging the festival!!!