Bjurfors Concert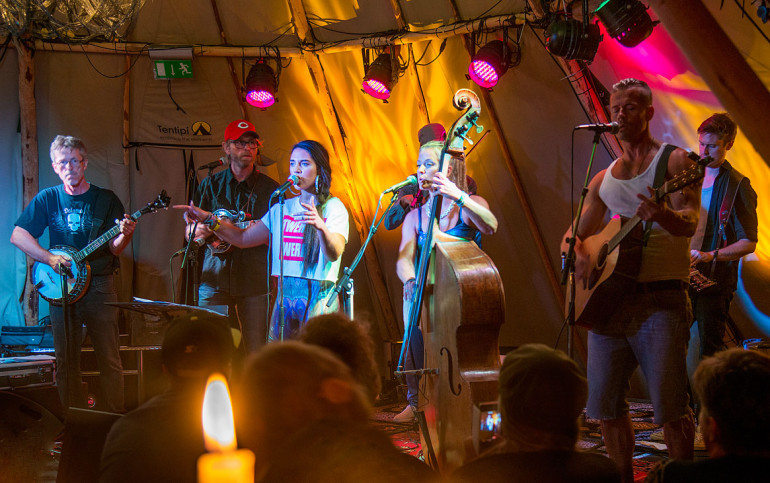 Maxida Märak and Downhill gave a concert in the tent on Bjurfors Hotel and Conference, The tent was sold out and it was great to see so many old and new friends. We played songs from the upcoming record, and also talked about mining, expropriation of land and environmental degradation, which is the topic of the collaboration with Maxida.
It was an emotional night with a very attentive audience apart from a few drunk individuals. It is exciting that so many came up from Stockholm and other remote places to listen to us.
Thanks Nilla and Nik Märak, Anders Hellström, Thomas Berggren, Maja Göransson, Marie-Louise Westlin, Kerstin Sonnbäck, Lars Levahn, Jan-Olov Johnsson… and all the others who came to listen!