Björkvattsfestivalen Bearkoen Festivaale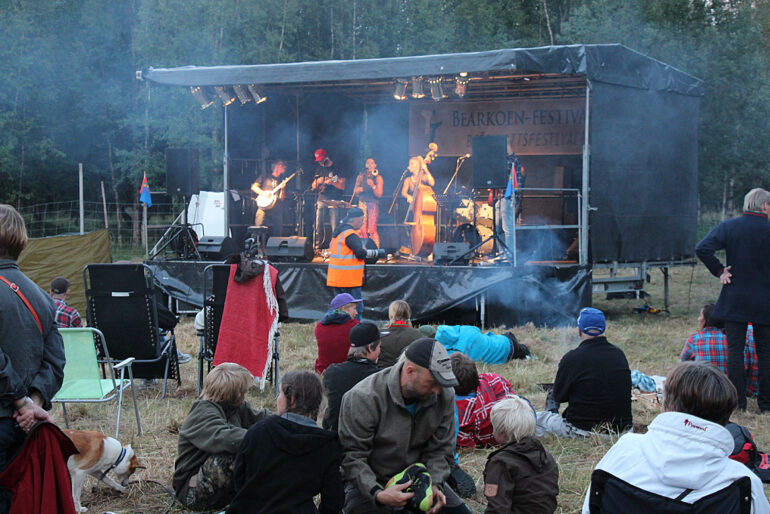 After two hours of sleep, we packed the instruments onto the bus and began the 900 kilometer journey to Tärnaby. After 11 hours of driving, we arrived and was welcomed by Vaapsten Sijte with 30 minutes to soundcheck.
Birch Water Festival, also called Bearkoen Festivaale, was run for the second year, and the organizer Vapsten Sijte and Lars-Jonas Johanson, who also appeared at the festival with the band The Noisemakers, hopes to be able to continue with the festival next year. We were very well received and ate and lived splendidly. Thank you Vapsten Sijte, Downhill and Maxida Märak hope to visit you again soon!