Recording session at Enviken Records with Marti Brom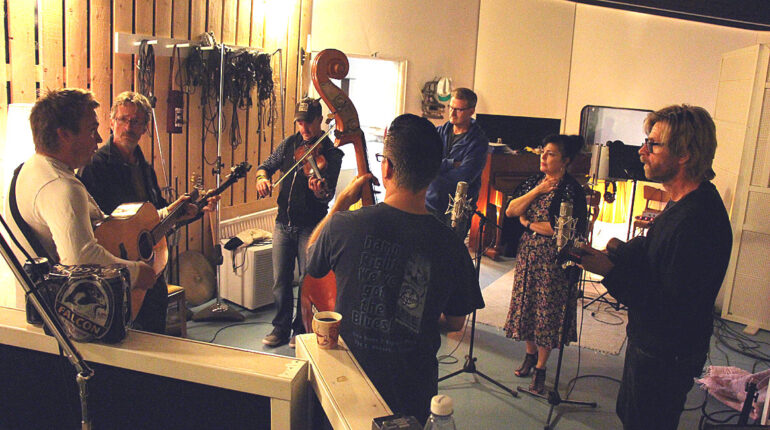 Recording in the studio at Enviken Records with some current and former Downhill members, Magnus Sundström and Jimmy Sunnebrandt ,along with Marti Brom and Peter Fröbom.
A temporary project where we play Marti Brom's rockabilly songs with bluegrass instruments. Everything is recorded in one take with Patrik Staffanson as producer and engineer.