Recording with Good Harvest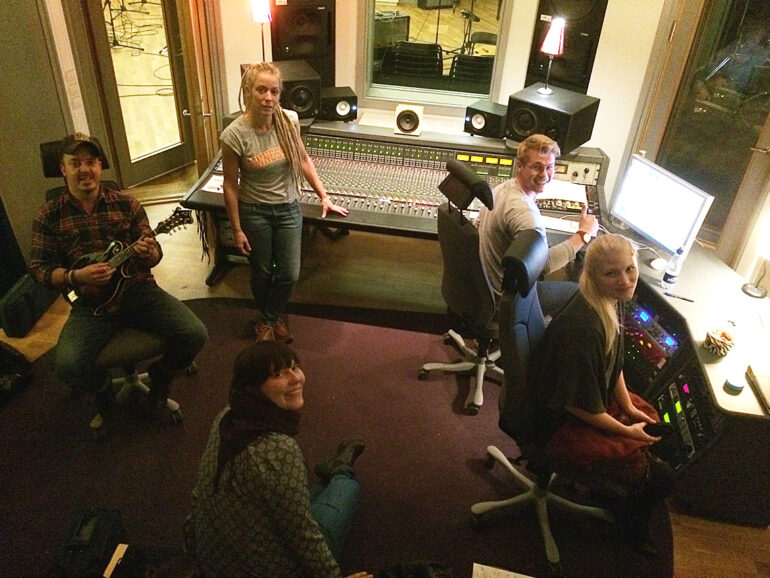 In mid october some of us joined the fabulous duo Good Harvest with Ylva Eriksson and Hanna Enlöf in the studio. Good Harvest wanted to be accompanied by Downhill Bluegrass Band on a couple of Christmas songs to be released in mid november.
Bass, mandolin and fiddle was needed so Kajsa Kjellgren Westin and Jimmy Sunnebrandt did the job! Stay tuned for an exact date!