Midwinter concert together with Good Harvest in Torsåker Kyrka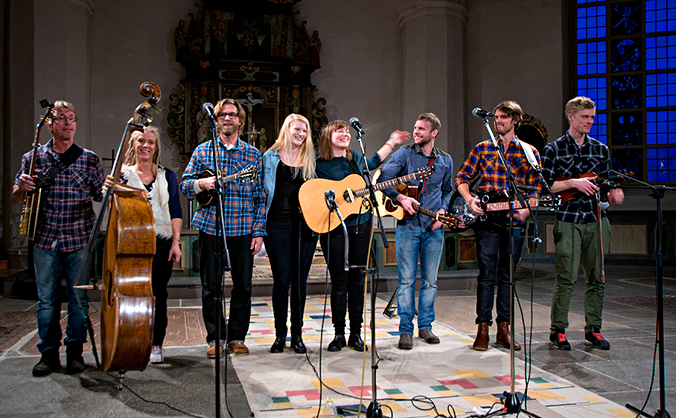 We had great time together with Hanna Enlöf and Ylva Eriksson in Good Harvest at the Midwinter concert in Torsåker Kyrka. An arrangement by Torsåker församling and Torsåkers Bluegrass Festival.
The concert was preceded by a short presentation by the Reverend Carin Danielsson who is a big fan of bluegrass music and also keeps a bluegrass sermon during Torsåkers Bluegrass Festival every summer.